Last month, the Early Science Matters team presented at the Midwest Early Childhood Educators Symposium. Sponsored by the Northern Illinois Nature Preschool Association, the symposium took place at a particularly inspiring site for nature lovers: the Morton Arboretum in Lisle, Illinois.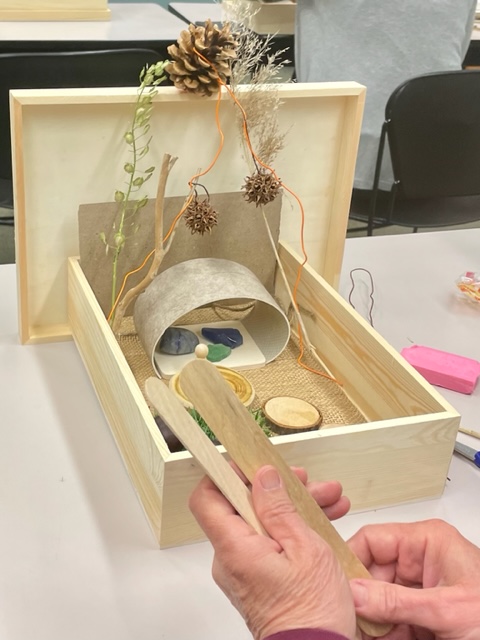 Surrounded by nature and in the company of a truly amazing audience of creative and motivating educators, we presented "Tinkering With Science, Nature and Loose Parts." We shared the latest research on the importance of science and tinkering in early childhood; discussed some "big ideas" in early science education; and explored the connections between open-ended play, science concepts and natural loose parts in early childhood settings.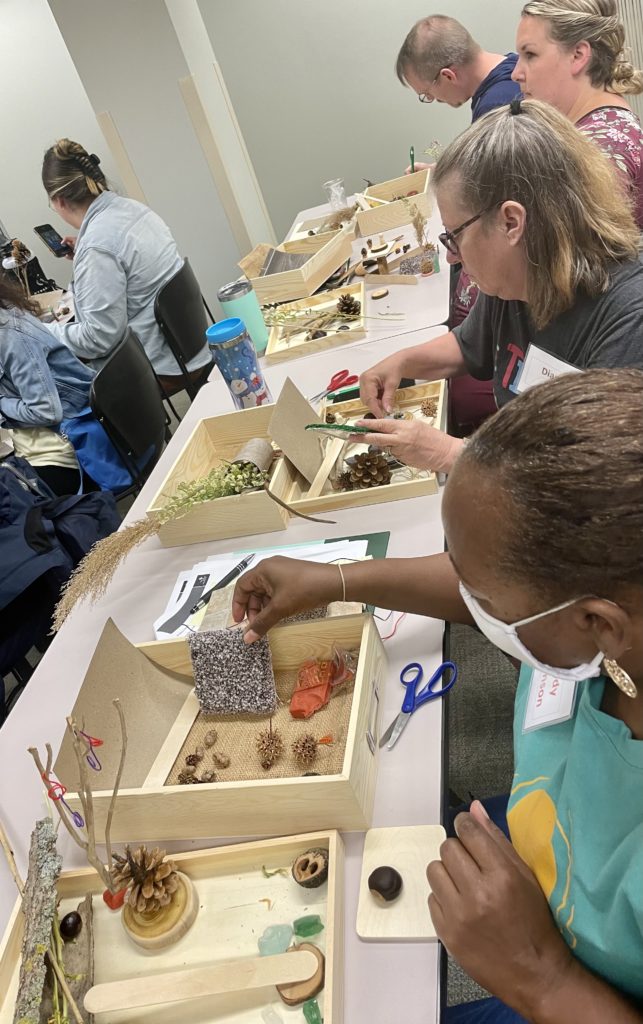 After the presentation, we invited the attendees to open the boxes of natural loose parts that had been distributed at the start of the session. Then we said, "Open your boxes and take some time to tinker and play with the materials."
Within seconds, the excitement, collaboration and energy in the room had skyrocketed! It would be stating the obvious to say that it's been a stressful couple of years for the nation's educators. This group needed to play in a big way. The joy in that room was contagious!
I immediately recalled an observation by author and psychiatrist Stuart Brown, who once compared play to oxygen, noting: "It's all around us, yet goes mostly unnoticed or unappreciated until it is missing."  I am pretty sure that the simple act of play has been missing from many of our lives as we've grappled with a global pandemic.
I actually heard squeals of delight that day as we gave these dedicated educators the gift of time to tinker, explore and discover.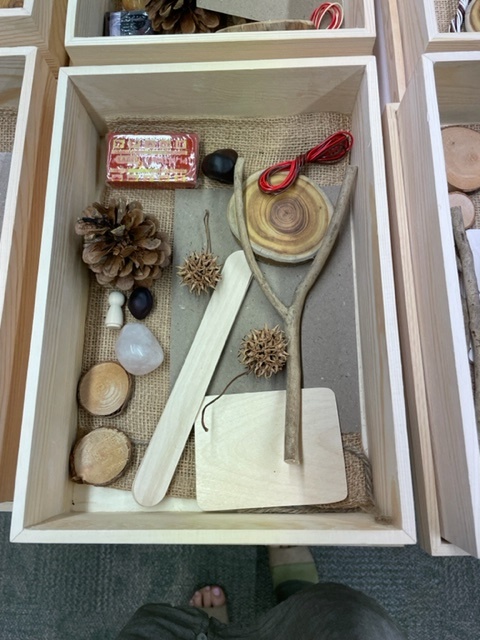 Loose parts give children and adults the freedom to arrange and rearrange while creating their own rules and designs and focusing on the process rather than the product.
The investigation of natural loose parts is a celebration of creativity, imagination and self-expression for young children. Each creation reflects the uniqueness of its creator. For young children, loose parts offer opportunities to embark on scientific investigations that are all their own; explore the colors, textures and designs of the natural world; and express ideas that they can't yet translate into words.
Each satisfying experience encourages children to explore and experiment, embrace their creativity and take pride in their accomplishments. Loose parts come in different shapes, sizes and weights. They also appeal to the senses with different textures, sounds and tastes. This helps children develop their sensory systems, which can lead to better self-regulation skills and fewer behavioral challenges.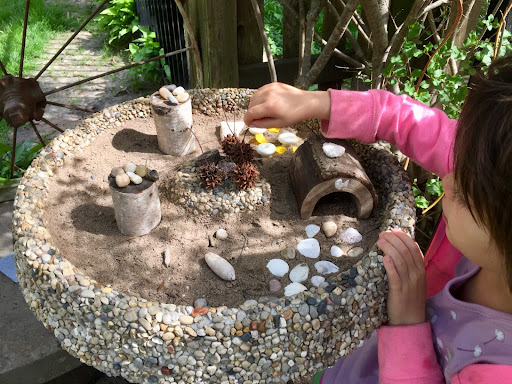 Hands-on learning with loose parts deepens a child's understanding of the aesthetic qualities of natural materials, enriches their vocabulary and gets their creative juices flowing. Bringing loose parts into your classroom is as simple as collecting natural resources such as sticks, stones, leaves, tree cookies or flower petals on nature walks or visits to your local park.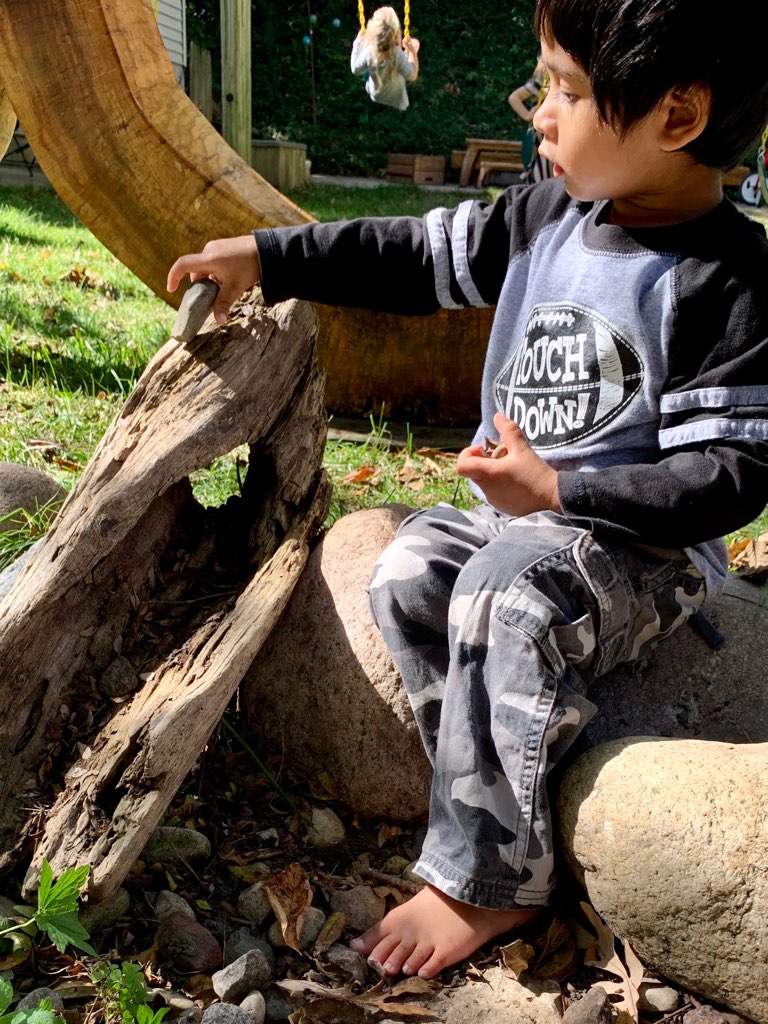 These are the tools for early science exploration and investigation. Children's critical and creative thinking skills are nurtured through these explorations. When they begin to tinker with loose parts, children begin to notice the physical properties of the materials as they learn about concepts such as growth and change.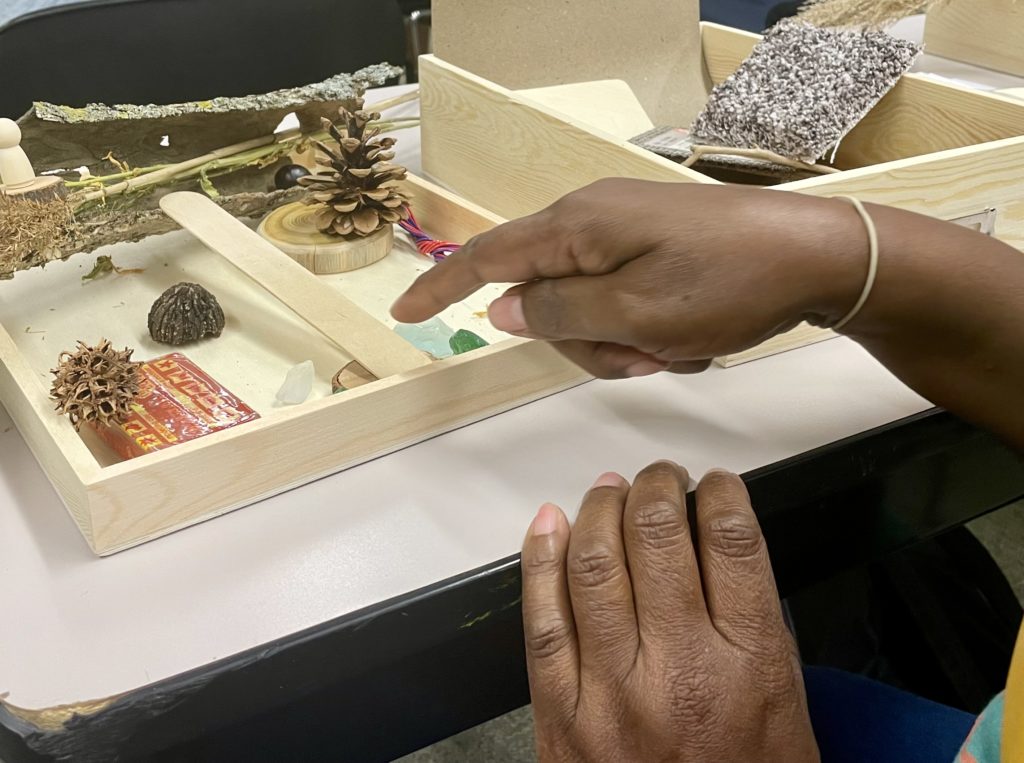 We love to give educators the gift of time to actually sit down and play with loose parts. It's time well spent, leading to a deeper understanding of the educational value of play while alerting us to any obstacles that might prevent further exploration with the materials at hand.
Many of our attendees discovered that they needed a connector—something that would connect the loose pieces together. We love the Plastilina Clay and Twisteez Wire from Discount School Supplies because they are versatile and easy for little hands to manipulate. These products help foster greater creativity by allowing children to develop two- and three-dimensional models. We also added the Discount School Supply Craft Sticks, Giant Gems and Wood Craft Rounds, along with those beautiful natural branches, to our Early Science Matters Tinkering Boxes. If you are trying to add more natural materials to your indoor classroom space, these would all be wonderful additions.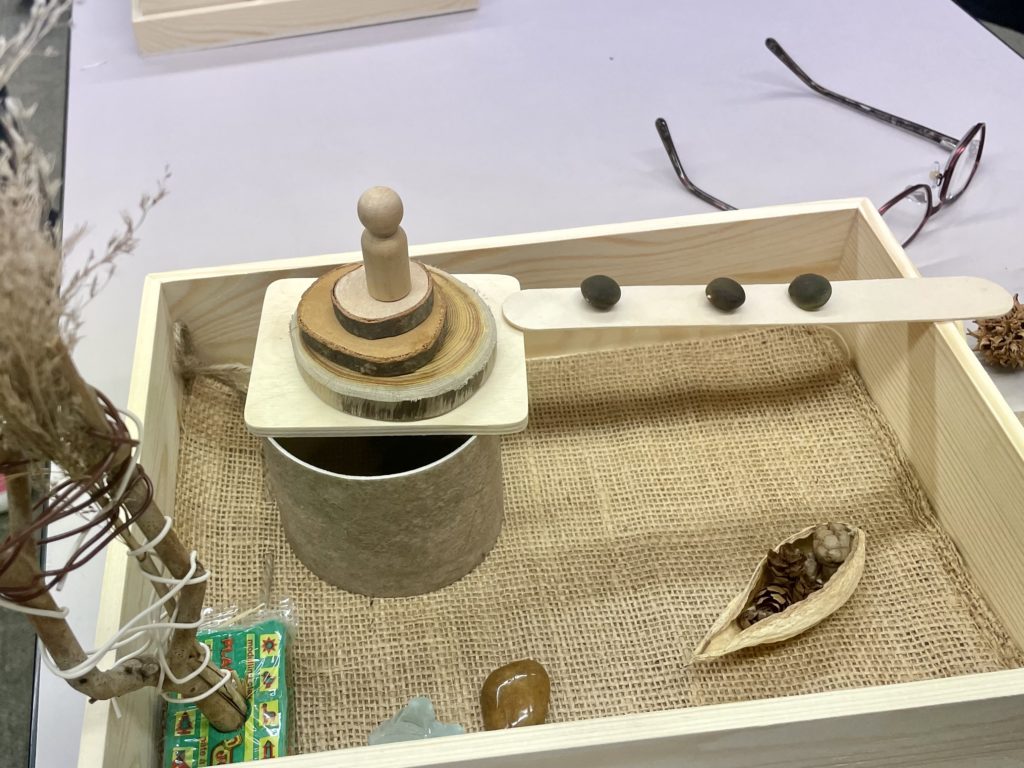 When children engage in design, they often use nonstandard units to measure length and capacity. They use vocabulary that describes and compares length, height, weight, capacity and size. They express wonder and curiosity about their world by asking questions, solving problems and designing engineering and science experiments that might change course in the middle of their design process. Loose parts allow children to develop and use models to represent their ideas, observations and explanations through their designs.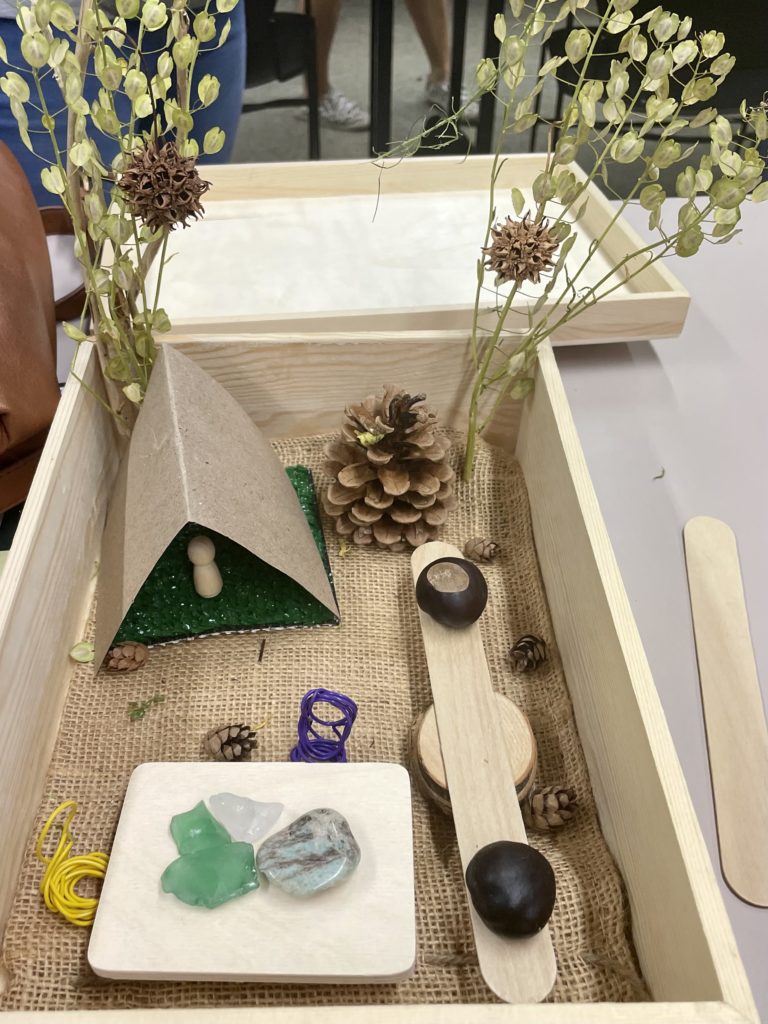 Tinkering draws us into open-ended experiences that require time to design, collaborate, question and construct knowledge as we go.
Children who engage in this process develop a trial-and-error approach that rewards persistence and resourcefulness. Tinkering with loose parts promotes deep engagement in scientific and engineering practices that children create all on their own.
You can make your own loose parts box. Or, better yet, just set up an environment that encourages independent tinkering!  
Early Science Matters has a great Ephemeral Art Play lesson plan that connects children to nature and their own creativity as they collect natural loose parts to use as materials for their own ephemeral artwork.
Don't forget to click on the "Connect With Families" button on the left side of the lesson page to download our parent letter, which can be customized to reflect your own classroom activities.
One last thing: Please give yourself the gift of time to play this summer. Remember, it's like oxygen!