Ephemeral Art Play
In this lesson, children will explore their immediate neighborhood and look for natural elements that they can collect to create ephemeral art, which is art that only lasts for a short period of time.
Content Area:
Curiosity and Wonder
Physical Properties

Learning Goals:
This lesson will help toddlers and preschoolers meet the following educational standards:
Understand that living things rely on their environment and/or others to live and grow
Understand that living things grow and change
Learning Targets:
After this lesson, toddlers and preschoolers should be more proficient at:
Observing, investigating, describing and categorizing living things
Showing an awareness of changes that occur in oneself and one's environment
Describing and comparing the basic needs of living things
Showing respect for living things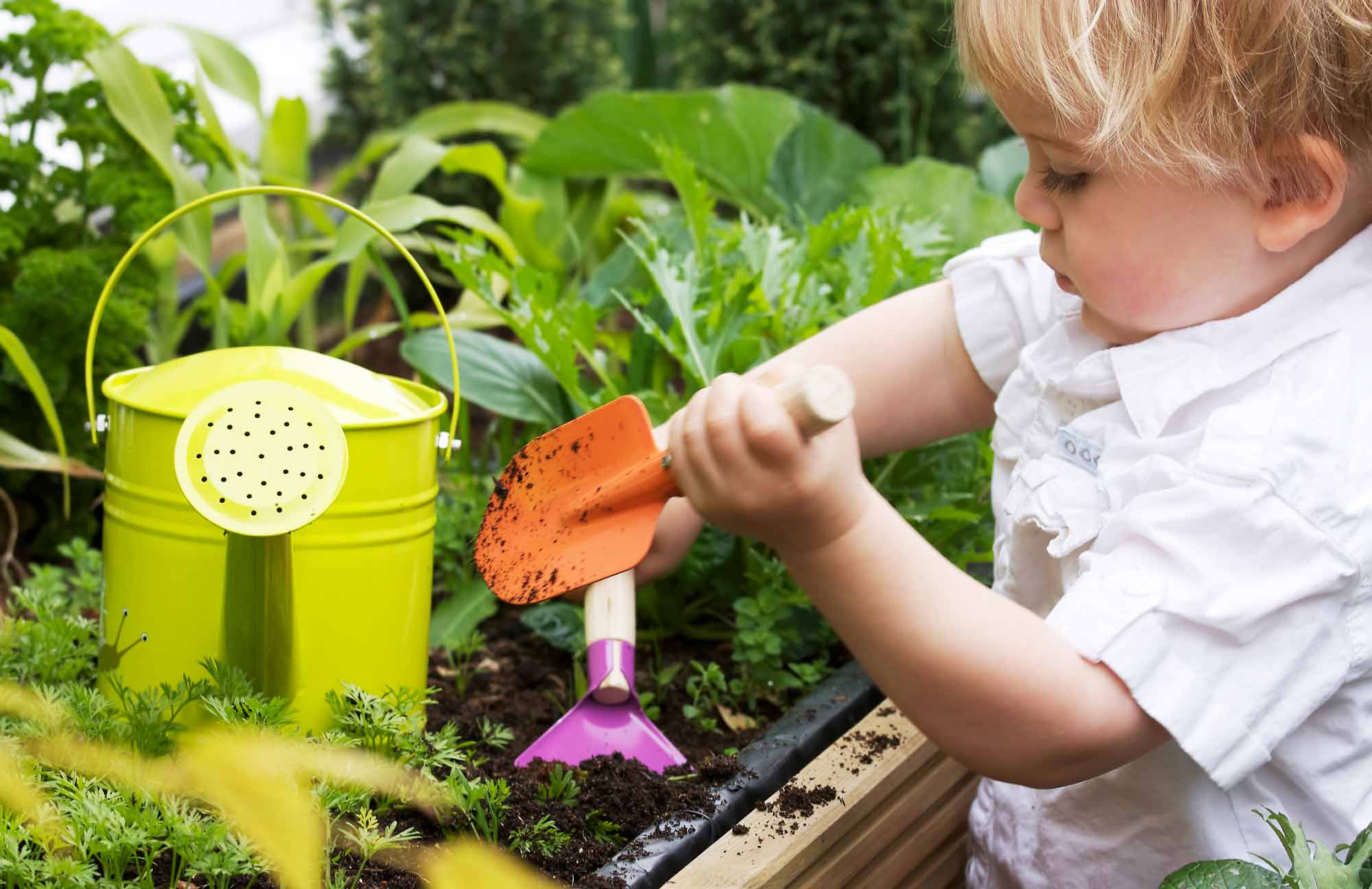 Ephemeral Art Play
Lesson plan for toddlers/preschoolers
Step 1: Gather materials.
Photos of Thomas Dambo's trolls or books by Andy Goldsworthy and Richard Shilling for inspiration (see links in WEB RESOURCES below)
Empty containers or bags to hold collected materials
Towels, sheets or placemats to use for backgrounds/framing (optional)
Pencils and paper to write stories to accompany the children's artwork
A camera to document the artwork
A variety of natural loose parts found in your backyard environment or on a nature walk (such as pine cones, pine needles, acorns, acorn lids, leaves, flower petals, rocks, seashells, twigs, winter berries, driftwood, feathers, bark, grasses, seedpods, reeds, snow and ice)
Note: Small parts pose a choking hazard and are not appropriate for children age five or under. Be sure to choose lesson materials that meet safety requirements.
Step 2: Introduce activity.
Explain that ephemeral art is temporary and may be left at the place where it was created.
Explain that the children are going to go on a hunt to collect natural loose parts to use as materials for their own ephemeral artwork.
Before you head out, introduce the children to works by Andy Goldsworthy, Thomas Dambo and Richard Shilling.
Step 3: Engage children in lesson activities.
Go on a walk in the neighborhood and encourage the children to use their senses to discover materials for creating art.
Use questions to prompt the children to describe what they observe and gather data on their walk. Ask: "What did you find? Where did you find it?"
If the children seem hesitant about collecting materials, guide them with clues such as: "I see something that fell off of that tree. I see something under that bush that we could use."
Prompt the children to think about changes that may have occurred in the neighborhood due to changing seasons, weather events or different times of the day.
Invite the children to share their findings with the group.
Encourage the children to create their own works of art using the loose natural pieces that they have collected.
Discuss the children's interest in nature. Talk about topics such as different types of natural settings, the seasons, the life cycles of plants and how being in nature makes them feel. Let the children's questions and curiosity guide the discussion.
Step 4: Vocabulary.
Ephemeral art: Art that is temporary and not meant to last
Step 5: Adapt lesson for toddlers or preschoolers.
Adapt Lesson for Toddlers
Toddlers may:
Simply create piles with their collections
Work best in a small group with guidance from an adult
Use a smaller number of pieces and create shapes
Child care providers may:
Organize the children into smaller groups to provide more individualized support
Collaborate with the children on an idea or a single piece of art
Provide age-appropriate loose parts and lessons that support your curriculum and learning goals
Adapt Lesson for Preschoolers
Preschoolers may:
Want to spend long periods of time creating ephemeral art
Make connections to natural items or artwork that they have previously seen
Need more loose parts as their creativity deepens
Child care providers may:
Provide paper plates as a canvas for the students' ephemeral art pieces
Collect items on walks to add to the children's collections
Extend this activity into a daily routine that gives children the opportunity to collect different loose parts for their ephemeral artwork as the seasons and/or weather patterns change

Scaffold the children's learning experiences to extend their learning and thinking
Suggested Books
Iggy Peck, Architect

by Andrea Beaty (author) and David Roberts (illustrator)

Land Art for Kids: On the Beach by Richard Shilling and Julia Brooklyn

Mattland

by
Rosie Revere, Engineer by Andrea Beaty (author) and David Roberts (illustrator)
The Most Magnificent Thing by Ashley Spires
Music and Movement
The Nature Freeze Song is great music and movement game to play with your students. Dance like the different animals in the woods. Don't forget to FREEZE when you hear the word FREEZE!
Outdoor Connections
Take the children on neighborhood walks to collect different loose parts as the weather or seasons change and bring them back to the classroom to create more ephemeral art.
The sandbox can be a great place to create ephemeral art with loose parts from nature.
Web Resources