STEM Dolls for Character Play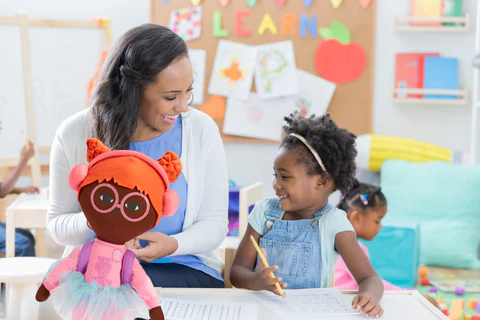 We recently learned about Surprise Powerz STEM dolls, which can be used in early childhood settings to encourage young children—especially young girls—to engage in STEM play.
Research shows that preschool teachers often lack confidence in their ability to teach STEM topics—and some harbor gender-based assumptions about STEM learning. These attitudes and biases can be passed on to the children in our early childhood classrooms.
But it doesn't have to be that way. STEM concepts can be conveyed through developmentally appropriate, engaging learning activities such as character play. Surprise Powerz—a new learning company—recently released Character Play Makes STEM Fun! (shown below). This free downloadable guide offers a wealth of ideas for incorporating STEM experiences into your early childhood curriculum.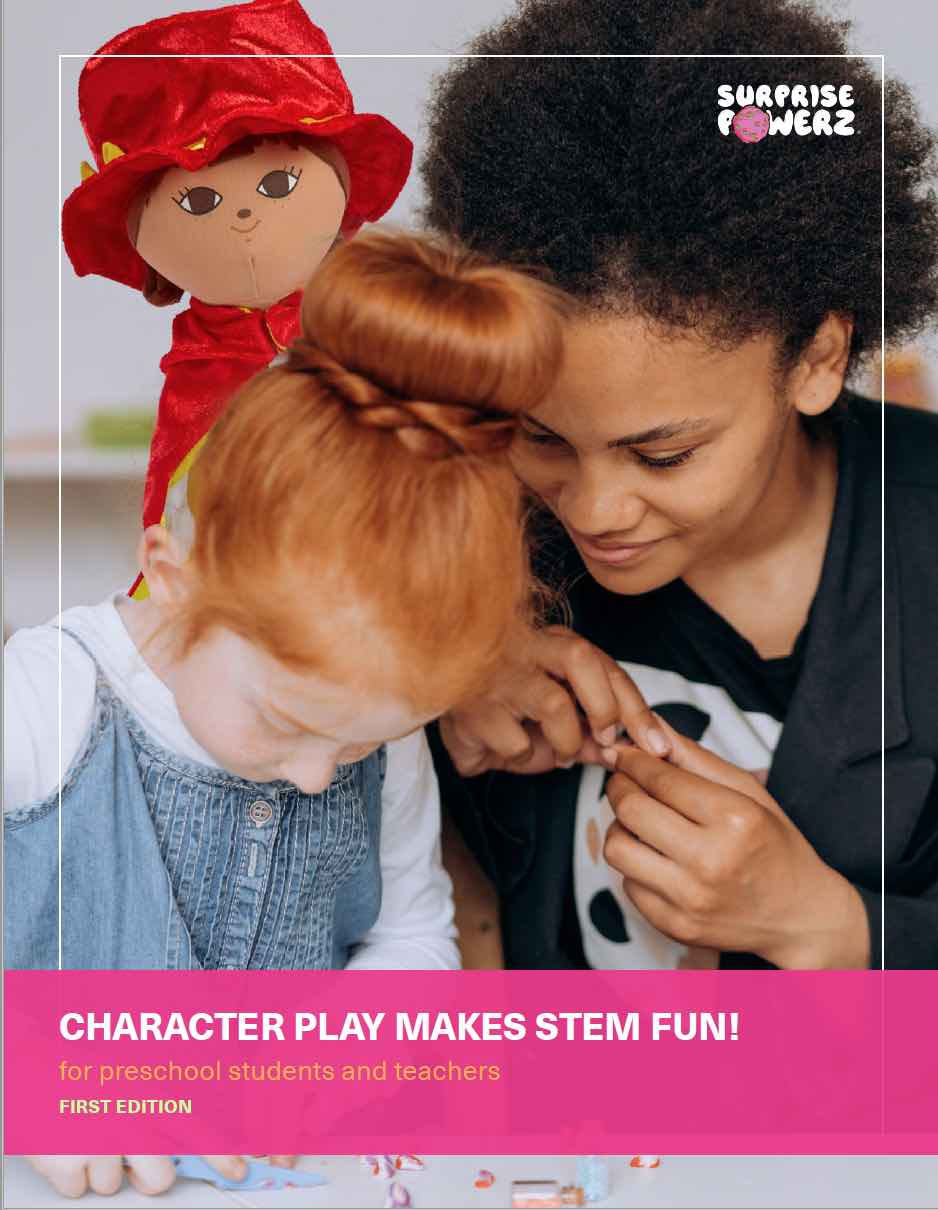 Surprise Powerz' products are rooted in the philosophy that girls' attitudes about the STEM disciplines are formed at an early age. Studies show that, by high school, girls tend to be less confident than boys about their ability to master STEM subjects—even though they score as high as boys on standardized math and science aptitude tests and earn higher grades than boys in all major subjects, including math and science, throughout elementary, middle and high school.1
By providing positive STEM experiences in early childhood, you can help close this STEM gender gap—and lay the foundation for later achievement in the STEM disciplines.
Character Play Makes STEM Fun! features diverse role models and activities that make math and science exciting and accessible for young children—from Animals and Science with Vera the Vet to Let's Perform a Magic Trick with Maria the Mathemagician. Teachers can participate in these STEM activities alongside their early learners.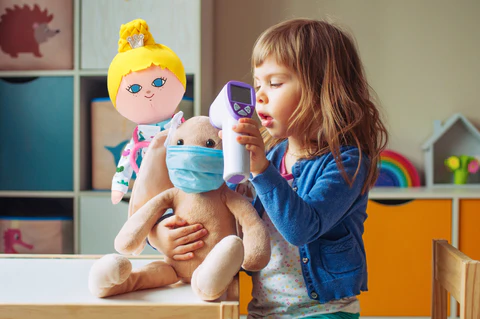 Many early learning classrooms have dramatic play centers stocked with dress-up clothes, props and other materials that invite children to try on different roles and identities. Surprise Powerz STEM dolls can be incorporated into your dramatic play center to encourage children to explore various STEM disciplines and occupations. Promote STEM learning by adding the following STEM character play dolls to your dramatic play area:
Animal Hospital 
Mathemagician Theater
Space and Aeronautics Program 
Tech Company
See page six of Character Play Makes STEM Fun! to learn how to set up your dramatic play area for STEM character play. Your students will enjoy acting out the roles of a veterinarian, coder, astronaut or mathematician. The guide also offers simple, fun ways for families to reinforce STEM learning at home.
Purchase STEM Surprise Powerz dolls for your early childhood classroom online at surprisepowerz.com or target.com. Your budding STEM superstars will love their new friends Astro the Astronaut (below), Codie the Coder, Vera the Vet and Maria the Mathemagician!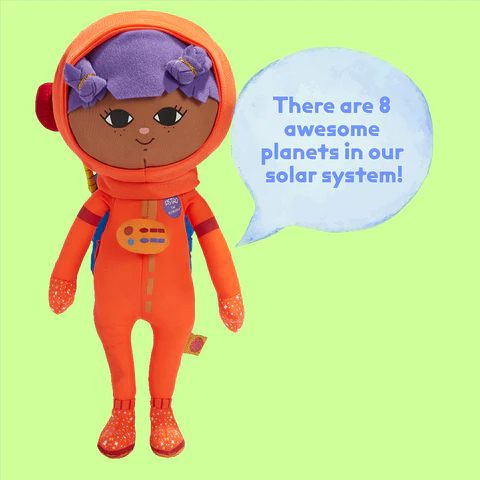 1 "Gender Differences on the Scholastic Aptitude Test, the American College Test and College Grades" (Educational Psychology, June 2001)